I was looking for a dessert I could make with things I already had at home for company. So after searching the web for a recipe, I decided to do a cupcake.
I know Cupcakes are all the rage right now but I am just not that into them.. until this one.
They say necessity is the mother of invention and thus, this recipe was born. I combined about 3 different recipes to come up with this. Hope you enjoy them as much as we did.
Red Velvet Coconut Ganache Cupcake
Red Velvet cake mix
4 eggs
1/2 c sour cream
1 1/2 C water
1/3 C canola oil
1/3 flour
Mix well and put in muffin pans that have been lined with a pretty liner not plain like I used, filling just slightly over half full
bake 15-18 min at 350. cool completely
Filling: 1 box instant pudding mix ( I used coconut, but vanilla or chocolate would be great too)
2 C whole milk
Mix pudding well and set aside
When cupcakes are cool use a piping tool and gently fill the center of the cupcake with the pudding If you get too much, the cupcake will plump up and crack (I actually practiced on a cracked one to get the hang of how much to use.
Frost with chocolate ganache
2 cups choc chips melted in 1 cup warmed cream. Mix well. add 2 c powdered sugar and a few more drops of cream if needed and mix til it is a pipeable consistency. frost your cup cake and top with toasted coconut if desired.
Enjoy!
Linking this to : Tuesdays at the table over at: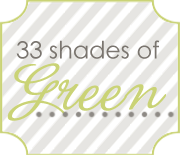 and: