Just wanted to pop in and show what a difference color can make in a room. If you have all white walls and are "afraid " of color don't be. If you didn't know already, I have been doing a series on paint. You can see the first in the series
here
. You will find all kinds of tips and ideas for choosing your color. Just look how much warmer and inviting the room looks in the after photo.
Here is my Dining room all white just after we put the tile in.
And here is the
after
: SEE, warm and inviting (just ignore the bucket in the left corner We are still in remodel mode at our house.) I really really love it (maybe because other than needing to lower the chandelier it is the only room on the main floor that is 100% finished. Hooray!!)
Notice also that we have replace the trim under the window and the baseboards from icky thin brown to white with some character.
And just another view of the room.
Don't forget to enter the $60.00 CSN stores giveaway
here
Next week, more in our paint series :
The right tools for the right paint job to help you professional results and later next week faux finishes.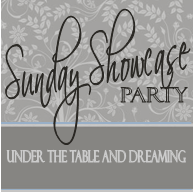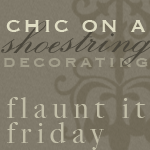 And